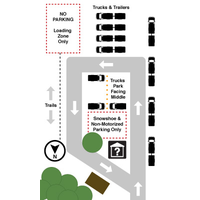 The trails at Silver Star Provincial park are popular with many recreation users from snowmobile, snowbike & tracked atvs to cross country skiers, snowshoers, ski tourers and other non-motorized pursuits.
Parking space within Provincial Parks is precious so we all need to work together, park in the right spot and as close as safely possible so we can all enjoy our chosen recreational activity.
On weekends and holidays our volunteer greeters will be directing people where to park to maximize efficiency. Please review the parking lot plan below and heed the directions from our volunteers so everyone can find a spot in the lot!

Reserved Parking for Snowshoers & Non-Motorized
Parking is reserved for Snowshoers & Non-Motorized from the information kiosk to the signs in the parking lot. Additional parking is available in the lower lot, with a short connector trail. During busy periods please leave this parking lot for those who need it, such as families with children & seniors.


Snowmobile Parking
Pickups and Short Truck/Trailer Combinations
Please park your pickup truck or short truck/trailer combinations facing the middle of the parking lot as indicated in the Parking Lot Plan image below. Before taking a space in the Truck & Trailer section please ensure all spaces in the Truck parking area are filled, remember to check for spaces on the other side facing the middle!

Truck & Trailer Combinations
Park along the right side of the parking lot starting at the information kiosk continuing to the south end of the parking lot or pull into the Truck & Trailer spaces at the south end of the parking lot.

Loading/Unloading Zone
We try to maintain a snowbank for easy sled deck unloading next to the trails. Please do not park in these spaces as it prevents Trucks & Trailers from exiting the parking lot. Only use the Loading/Unloading Zone to load or unload your machine then pull your truck into the spaces facing the middle of the parking lot.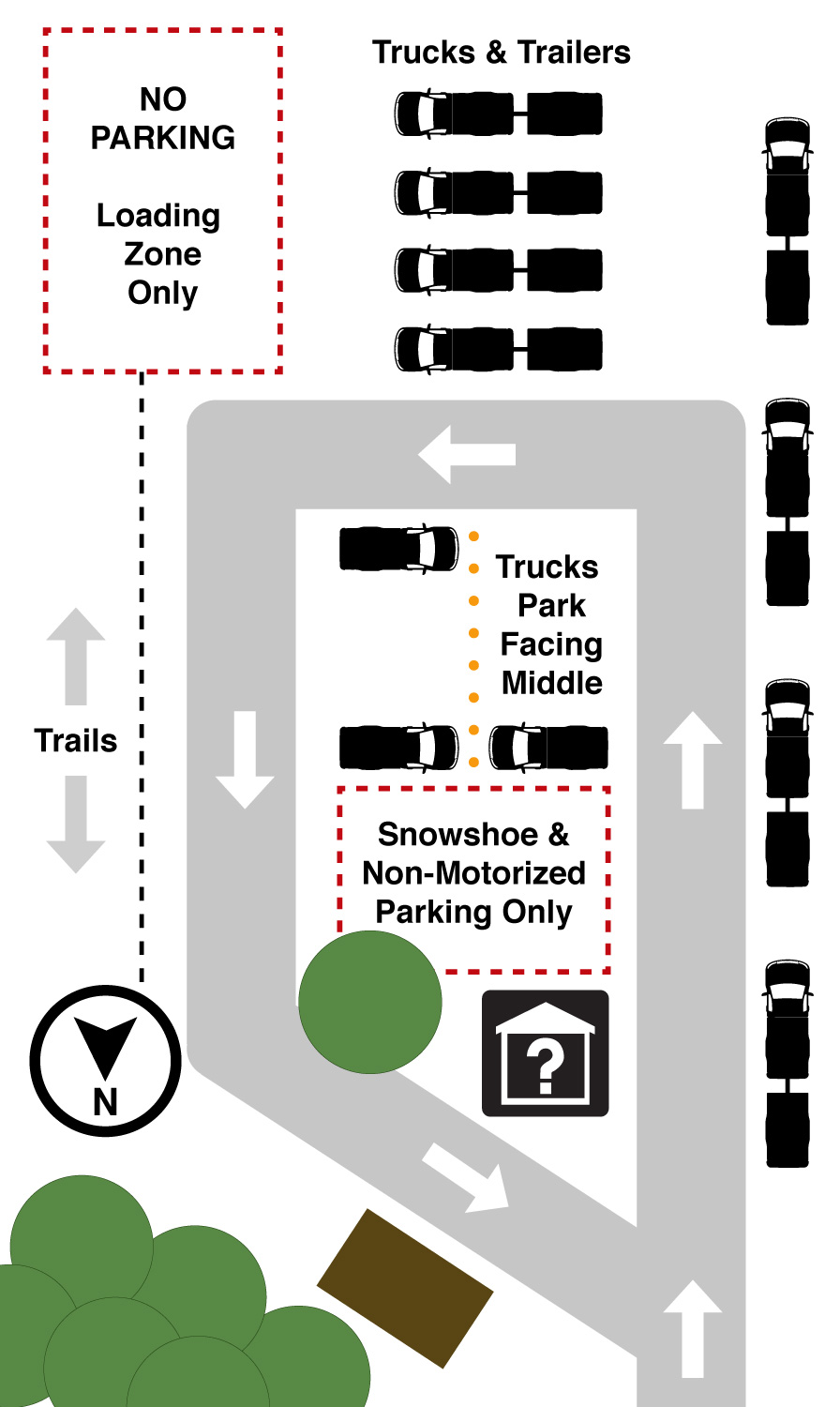 ---